---
MYSTIC ORDER
OF
NEB MA'AT RA
---
INTRODUCTION
We live in an interesting age. The aim here is to provide you the discerning reader with unadulterated words of inspiration bequeathed through the divine teachings of the Universal Order of "NEB MA'AT RA".
This school of thought has been in existence since the founding of the empire of NUBALLA in approximately 3100 B.C.E. It was initiated by the Grand Master deity TEHEUTI; husband of MA'AT ( Mother of Justice, Truth, Righteousness & Balance ); the scribe of AMANI RA.
Despite the wanton pillage of our sites of antiquities, during the age of Westerners' curiosity. It is providence that due to the vigilance by some local inhabitants in Sudan, several artifacts were not traded for mere trinkets or money. Among these are the sacred texts of ELRA-A ANKHKARA.
Many experts know of the existence of this universal order from the expressed devotion of several Egyptian and Nubian regents. These include the reports from the pilgrimage of the Egyptian regent: Amenhotep; Inscriptions made for reigning Nubian royalty of the 25th Dynasty in Egypt; Stelae from the temples of Tarharqa at the Holy Mountain ( Gebel Barkal ) plus the unique traditional forms of worship from the Nubian Christian epoch in Egypt, Sudan and Ethiopia. These include sacred texts from churches and monasteries at NOBATIA, AXUM, ALODIA, and MUQURRA.
So with gratitude to ordinary citizens of Sudan, you can now read here, specially selected translated excerpts.
---
SELECTED EXCERPTS
OF
MAÃ KHERU


copyright 1998
---
Do not be arrogant because of your knowledge, but confer with the ignorant man as with the learnt, for the limit of skill has not been attained and there's no craftsman who has fully acquired his mastery.

Good speech is more hidden than malachite, yet it is found in the possession of female servants at the millstones.

If find a disputant arguing, one having authority and superior to you, bend down your arms and bow down your back; if you disagree with him he will not side with you.
You should make little of the evil speaking by not opposing him in argument; for it is by this means he will be dubbed a fool when your self control has matched his verbosity.

If you find a disputant arguing, your equal who is your own level, let your virtue be manifest against him in silence when he is speaking ill; great will be the talk on the part of the hearers and thus your name will be fair in the opinion of the magistrates.

...Listen to my voice. Do not pass by my words, do not be indifferent about what I shall say to you. Acquire a good character without transgressing, for laziness on the part of a wise person does not happen....

Do not set your heart upon seeking material wealth
For there is none who can ignore destiny and fortunes
Do not set your thoughts on external matters
for every person there is an appointed time...
Do not exert yourself to seek out excess
And your wealth will prosper for you
If riches come to you by theft
They will not always spend the night with you
As soon as the dawn breaks, they will not be there
Although their places can be seen, they are not there...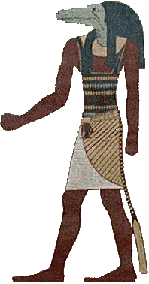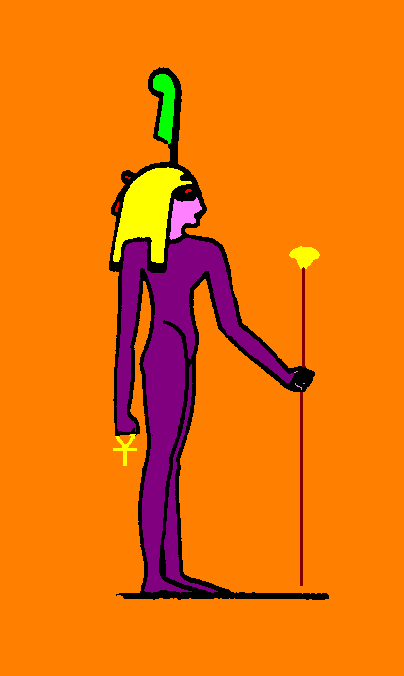 ---
Every thing in the Cosmos
is forever changing.
Things are born,
they die and they
come into existence again.
All these changes are governed by law..
natural laws ordained...
The Cosmos is never changing..
time is a circle
look at the sun....look at the moon
the present from the past
the future from the present
a circle
all points are linked
none can say
here is the link
the beginning
the end
for all points both perched
yet there is deeper understanding
the past has departed
and no longer exists
the future has not arrived
is yet to come
even the present
does not last
so how can it be said to
exist
when it does not stay still for a moment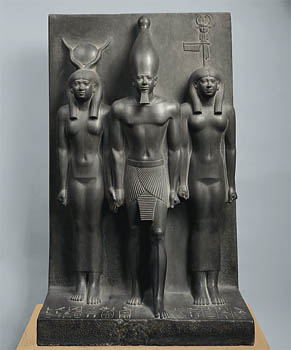 AMANI - HOTEP
TEHEUTI - BASH
MA'AT - BASH

---

...can you sense the power you possess?
ALL THAT YOU SEEK
SEEKS YOU!
---
---

WEB SITE BY
ankhkara
all enquires welcomed

---

THIS SITE WILL BE PERIODICALLY UPDATED.