-------------------- TEMPLE OF ANKHKARA ------------------------
---

CULTURAL ACTIVIST

ROI KWABENA
Dr. Roi Ankhkara Kwabena was born on the Caribbean island of Trinidad in 1956. He is a cultural anthropologist, who has worked with all age ranges in Europe, Africa, Latin-America and the Caribbean for over thirty years. In commemoration of UN's International Literacy Year 1990 he was "Writer In Residence" at the Trinidad's Public Library. Roi was also appointed the sixth Poet Laureate for the UK's second city of Birmingham (2001-2002). He has hosted numerous readings by writers and actively promoted literature development for over thirty years internationally. His poetry has been commissioned for diverse purposes. He has lectured and performed at many schools, universities, cultural and social venues. In the mid ninety nineties he served as a Senator in the Parliament of his home country. Roi's affirmative advocacy has ensured his suitability for a variety of specialist projects addressing wide ranging issues such as functional and Cultural literacy, therapeutic harvesting of Memories by elders and young people (including cross generational dialogue) Anti-Racism, Community Cohesion, Social Inclusion, Cultural Diversity, redefining the Heritages of Indigenous peoples plus confidence building for prisoners, excluded and traumatized students, Refugees, etc. Dr Kwabena is renowned for using critical analysis to examine the historical roots of racism and to assess the direct relevance this has on our lives today. Roi Kwabena is expected to perform internationally coinciding with the publication of this new collections of poetry- "AS LONG AS" and "Orisha songs for Celina" plus the Cd: "MURRISH DANCING". It features his immutable style of intriguing Dialogue, Dramatizations with Drumology while additionallythere are bonus tracks featuring collaboration with Cypher of award winning rap group MURRISH DELTA7. Among his recent publications is the bi-annual journal of cultural literacy: DIALOGUE.
Roi Kwabena is also available for lectures and workshops on the following topics:

THE CARIBBEAN :THEN & NOW ( An authoritative introduction)

UNITY IN CULTURAL DIVERSITY

CARIBBEAN STORYTELLING FOR CHILDREN

(Workshops for youths 3-19 yrs old also suitable for adaults )

SUSTAINABLE DEVELOPMENT

NEW DIRECTIONS IN CARIBBEAN LITERATURE

( An Interactive presentation of Caribbean
rhythms-suited for all ages )
-----------------------------------------------

ANTI RACISM, REPARATIONS FOR HUMAN RIGHTS VIOLATIONS




CULTURAL LITERACY

GLORY OF KUSH REVEALED

( History of Nubia: with a unique multi-media exhibition )

NUBIAN SAINTS OF CHRISTIANITY

-------------------------------------------------- -

CREATIVE WRITING ( For young writers 10-25 yrs )
---
ANNOUNCING THE INTERNATIONAL BOOK LAUNCH & "AS LONG AS" TOUR
DRUMOLOGY, POETRY, DIALOGUE:
" NEW POETRY with an introduction by LENNOX RAPHAEL & AFTERWORD BY DR ERIC DOUMERC"



---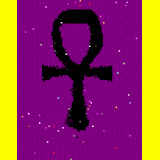 © COPYRIGHT 2002 , 2003, 2004, 2005, 2006
WEB SITE BY
ANKHKARA