---------------------- -----------------------
---
SELECTED PUBLISHED WORKS


CARIBBEAN
CULTURAL ACTIVIST
EDITOR-PUBLISHER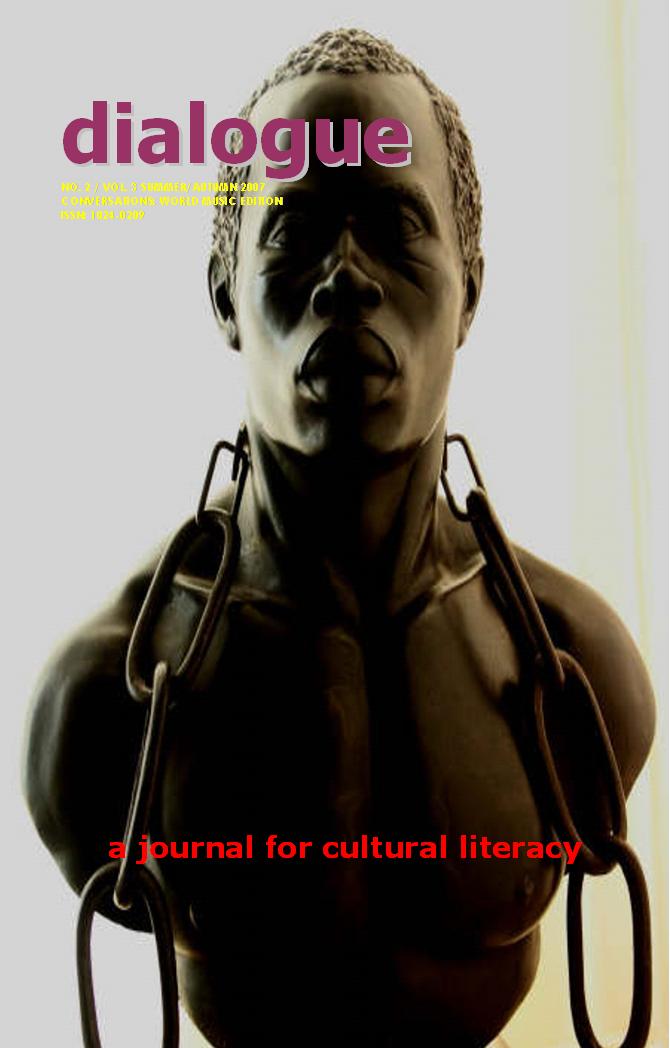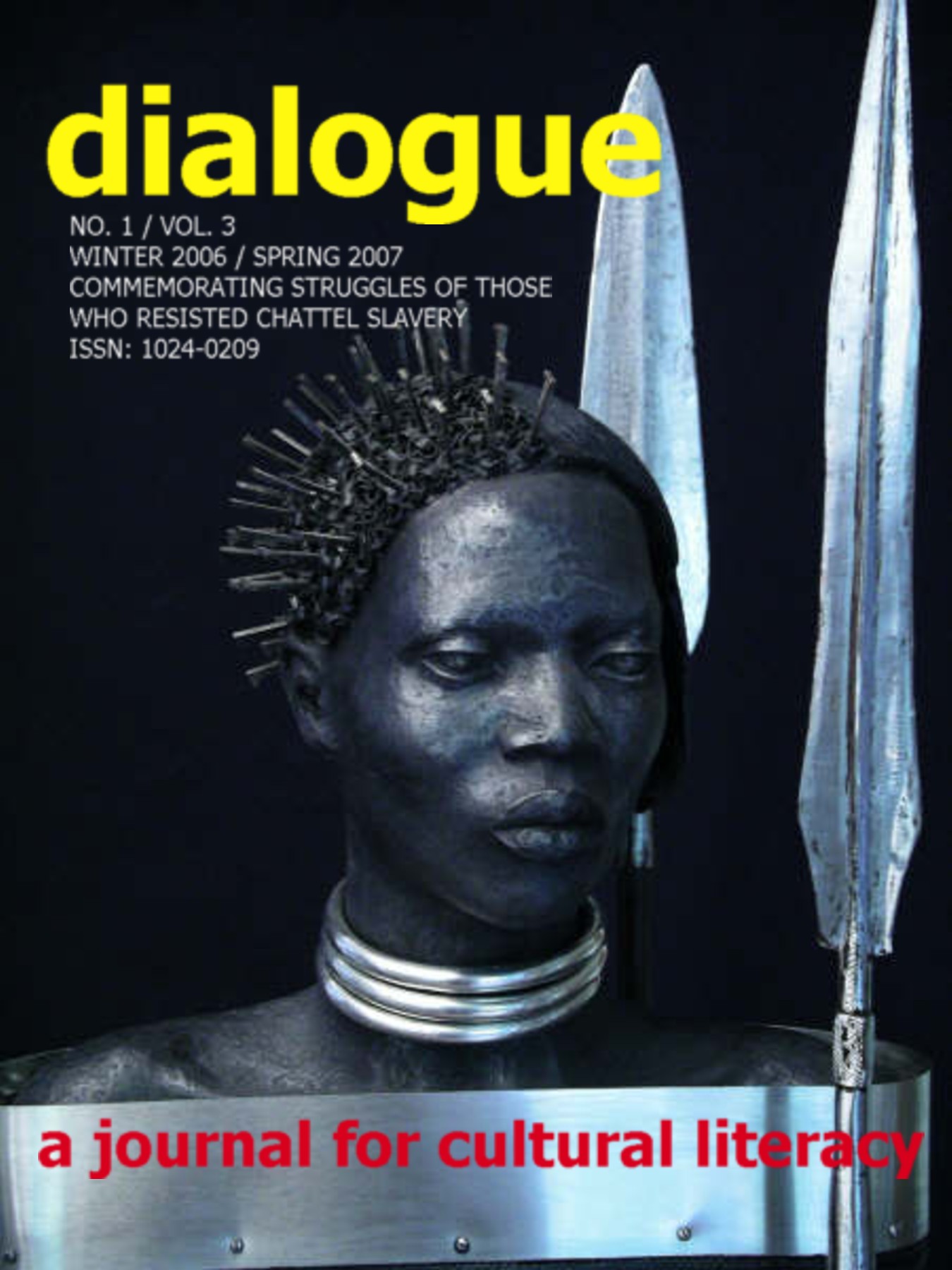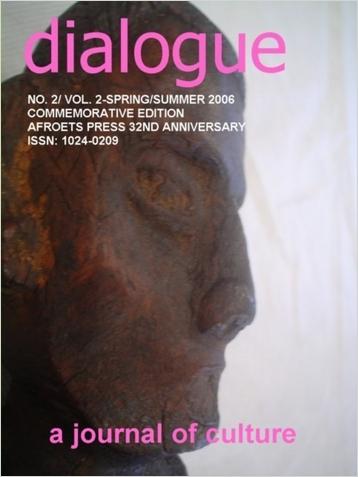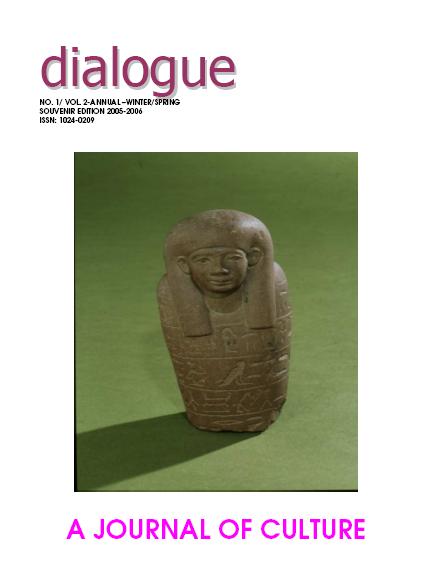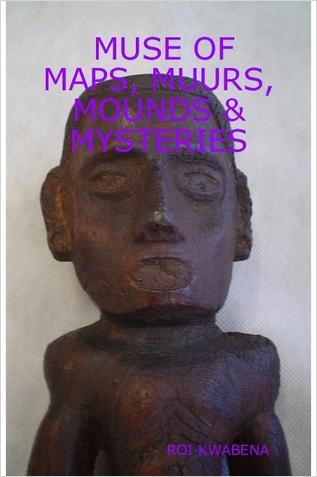 ---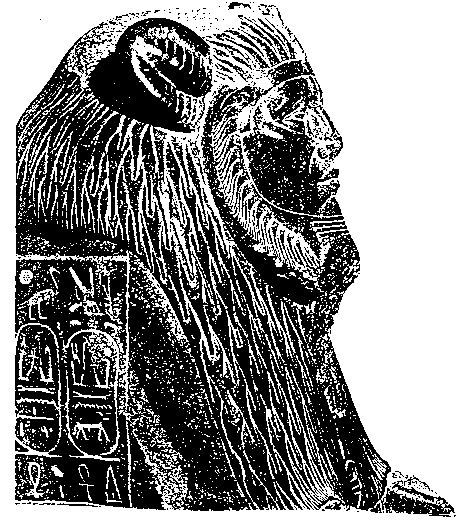 "KUSH RECLAIMED"
POETRY/ HISTORY
Pbk.-82 PGS.
AFROETS PRESS -T&T
PUB.1996
RAKA PUBLICATIONS- U.K.
PUB.1997
Modibo Nsami introduces this unique anthology of new inspiring verse by this Caribbean poet on sojourn in the sacred land of KUSH , where he was bestowed the Title "Al Ansaari" at the junction of the Blue and white Nile. This compelling collection retraces his experiences and acknowledges the contribution of ancient civilizations of Sudan. Stunning photography and illustrations are supplemented by a comprehensive glossary.
" KWABENA EVOKES AFRICA'S
POWER & GLORY "
---



"NUBIAN SAINTS

OF KRSTIANITY"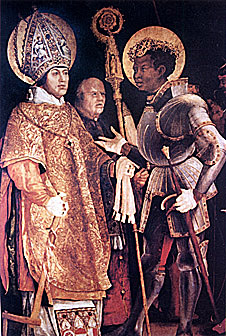 A comprehensive listing with
profiles and authentic excerpts
of ancient nubic & sacred texts.
HISTORY
Pbk 86 PGS.
RAKA PUBS. U.K.
Two Editions 1996/97
An exceptional study of the immeasurable contribution that the children of the motherland have made to this religious persuasion over many centuries. Complementing an expansive compilation of profiles are excellent descriptions of the little known sacred texts from pristine Christian antiquity. This refreshing insight is destined to provide inspirational reading.
" NUBIAN KNOWLEDGE
AT YOUR FINGERTIPS "
" ...Of the fifteen publications which stand in his name, the latest to hand certainly would have the greatest universal appeal... The profiles give information not generally known. The notes, though brief, are quite illuminating and will surprise many by their unusual presentation...."
F.E. BRASSINGTON
TRINIDAD GUARDIAN NEWSPAPERS
T'dad & T'bago
---

ABOUT
THE CARIBBEAN

SOCIAL STUDIES
PBK.55 PAGES
RAKA PUBLICATIONS U.K.
AFROETS PRESS T'DAD & T'BAGO
TAMARA PRODUCTIONS U.K.
PUB. 1986. FIVE EDITIONS
1987/1995/1996/1997
This is a handy guide of up to date facts, maps and figures of the region. It is widely used across the world by academics, students and other readers as a reference text since it's first edition in the U.K. It unveils the true heritage of the CARIBBEAN . Issues addressed include Sustainable Development, Indigenous peoples, Original Island Names, Cultural Diversity and carefully examines the validity of the Peter's Projection of the World Map.
---

"A JOB FOR
THE HANGMAN"

POETRY PBK. 50 PGS.
RAKA PUBS. U.K.
Pub. 1997

"...A strong sense of the region's history underpins the poet's responses to the vagaries of contemporary 'politricks'. He is aware of the long shadow of colonialism that still affects Trinidadian society.... 'JOB FOR THE HANGMAN ' represent a kind of 'grounding' between the poet and his audience ... Kwabena, like other poets of this tradition across the Caribbean, seems to value the poem primarily as an agent of dialogue- whether directly, as in performance, or in terms of stirring his readers to debate among themselves...."
DR. STEWART BROWN
CENTRE FOR WEST AFRICAN STUDIES
UNIVERSITY OF BIRMINGHAM, U.K.



" MAKING SENSE OF
CHAOS AND FUTILITY"
This poetry represents his complex background and his close involvement in the politics of the Caribbean.
It is powerful and direct poetry but it also demonstrates his love of language, his excitement at the effects of language..."
JONATHAN DAVIDSON
THE WORD
BIRMINGHAM POST NEWSPAPERS
BIRMINGHAM U.K.
---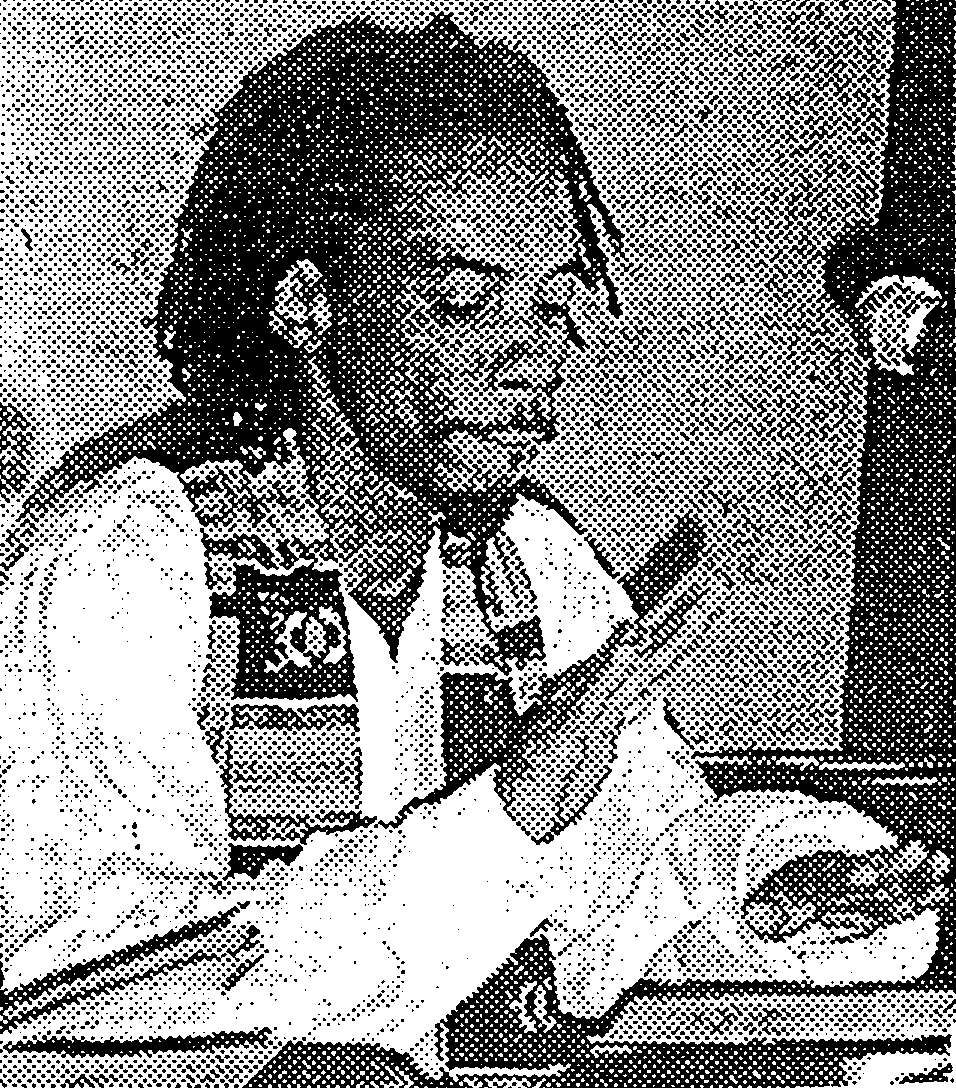 MANIFESTATIONS
Selected Poems (1985-1995)
POETRY
PBK. 32 PGS.
AFROETS PRESS & FACHSCHAFT ANGLISTIK
UNIVERSITY OF AUGSBURG
FED.REP. GERMANY
During the 1995 European lecture/Performance Tour, students of the Fachschaft Anglistik at the University of Augsburg in Bavaria presented Kwabena in a performance to celebrate the contribution of the Caribbean to the English language. In co-operation with AFROETS PRESS those students also published this collection of selected poetry.

INTRODUCTION

The Fachschaft Anglistik of the Universitat Augsburg is proud to present this joint publishing venture with Mr. Kwabena. As well as promoting communication between the English Facullty and the students, the Fachschaft Anglistik regularly organises cultural events and publishes a faculty hand book: Kommentiertes Vorlesungsverzeichnis, twice a year. Now for the first time we have published a book of poems by a native speaker.

---
NEVER TROUBLE, TROUBLE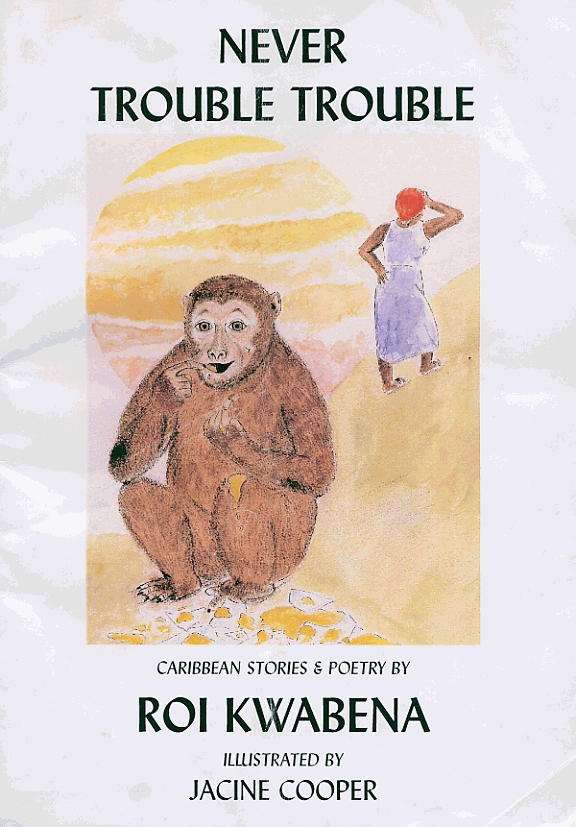 PBK.45 PAGES
RAKA PUBLICATIONS U.K.
AFROETS PRESS T'DAD & T'BAG
PUB. 2001. TWO EDITIONS






An exceptional collection of authentic Caribbean stories and selected poetry for young readers illustrated by Jacine Cooper and written by Dr. Roi Kwabena. First launched in 2001, this limited edition is destined to be another CLASSIC as other works by this talented story-teller. Beautifiully illustrated the contents include: such titles as "How stories were spread around the world" with Anansi de Spider as the main character, "Who is Queen of the Jungle?" Again with the famed spider Anansi and snake in a duel of minds, plus the theme story: "Never trouble, Trouble" from North coast Trinidad.




---
AN EQUAL
OPPORTUNITY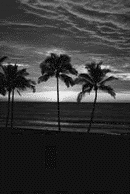 POLITICS

PBK. 250 PGS.
Selected excerpts of speeches, parliamentary debates, essays, and lectures by this former Opposition Senator, Rep. of Trinidad & Tobago Parliament. This work is introduced by a veteran Caribbean Trade Unionist. It effectively provides the reader with an introduction to contemporary Caribbean ideas.
" MAKING OF TA-MERI-KA:
BLACK WOMAN IN TIME"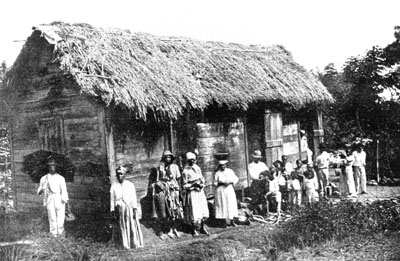 HISTORY-123 pgs

Celebrating the contributions of the Black woman through time to World civilisations.
The efforts and achievements from the earliest times featuring Kandakes Hatshepsut, Amanishipalata in Nubia and K'M'T to Resistance to Colonialism by Queens Nzinga Amina of Zaire and Yaa Asanteewa. The rise of the West featuring the likes of Harriet Tudman, Phyllis Wheatley and Mary Seacole.

Explaining the significance of Nanny of the Moroons,Claudia Jones, Amy Jacques Garvey, and charting the struggles of Caribbean pioneers as Alberta Husbands, Etherline Roberts, Cultural giants such as Ella Fitzgerald, Nina Simone,and Activists featuring the likes of Angela Davis Rosa Parks and a host of others. Specificaly designed and edited with young readers (especially teenagers )in mind.
ANTHROPOLOGY


NUBIAN GLORY: OUR HERITAGE


VOL. (1)). TA-MERI

PBK. 125 PGS

Many historians and scientists hasten to conveniently conclude that they know very little about the contribution of Kush to modern civilization. Why do they avoid the subject of Nubia? What are the answers? Is there a conspiracy of silence? These books discuss these controversial issues.

ANTHROPOLOGY


NUBIAN GLORY: OUR HERITAGE


Vol. (2)). TA-NUHUSI


120 PGS
ANCIENT
INSCRIPTIONS &
SACRED TEXTS
OF ETHIOPIA

ANTHROPOLOGY
PBK. 125 PGS


Astonishing examples of many pristine inscriptions are included in this unique compilation of excerpts from Ethoptic Sacred texts.
These documents are among many priceless artifacts captured through deception and conflicts over many centuries.
Though presently concealed in various vaults of Europe, this publication unveils their true significance.


Kushite Inscriptions
& Hieroglyphs

ANTHROPOLOGY


PBK. 155 PGS.

An indisputable decipherment of ancient esoteric inscriptions and hieroglyphs of the little known KUSHITE/NUBIAN Empires.
Included as well are valued authoritative translations of Royal Declarations on Seven STELE from the little known temples of Gebel Barkal, the "Holy Mountain" in Sudan.
The sacred chronicles of Nubian royality and commentaries on the battles to defend the dignity of the land are also included.
An added bonus are opinions and ideas expreesed in Lectures and Debates by this writer

MAÂ KHERU


ANTHROPOLOGY
PBK. 150 PGS.











The words: MAÂ KHERU appear in many sacred texts of the ancient Afrikan empires of Ta-Nuhusi & Ta-Meri.
These revered words translate as 'VOICE of TRUTH'.
This compilation of ancient writings is presented in an accessible format.
This work effectively exposes the fact that children of Nuballa, the motherland did significantly contribute to humanity's quest for understanding & knowledge.

OTHER WORKS
( 1974-1997 )

* lament of the soul
* insight
* follow the path
* marijuana
* vegetable &
fruit juices
* c.u.r.e. '84
* c.u.r.e. '85
* in other words
* black molasses
/ brown sugar
* seasons of exile
* profile '96
* manifestations
* destiny
* sojourn towards victory
* about the caribbean



* black woman in time
* forgive us our debts
* whether or not
* selected regents of itiopi
* resistance to colonialism
* cultural diversity in the sudan
* cultural diversity in sudan
* nubian presence in pre-columbian
americas
* myth of the saynt & the dragon
* texts of the kayla & beja
---
---
WEB PAGE BY
ANKHKARA